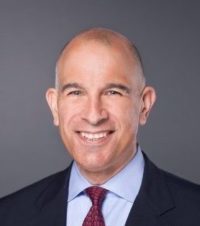 Bill Papp
Senior Advisor (Boston, MA)
Bill Papp has years of alternative asset management, global capital markets, and commercial banking / lending experience through various senior roles at Lehman Brothers, Prudential Securities, Mizuho Securities USA, and the Bank of Boston's Middle Market Lending Group. Bill was most recently Senior Vice President, Head of Institutional Business Development – Alternative Investments at Pacific Premier Trust Company (formerly PENSCO Trust) through which many investors are invested into Star Mountain Capital funds.
Mr. Papp was appointed to the Board of Directors of the Massachusetts Educational Financing Authority (MEFA), a $4.0 Billion 529 Plan, by Governor Mitt Romney in 2004 and reappointed by Governor Deval Patrick in 2011. Over the course of his 11 years at MEFA, he served as Vice Chairman of the Board, Chairman of the Audit Committee and Chairman of the Investment Committee.
In addition, Mr. Papp was appointed by Governor William Weld, Governor Paul Cellucci, and Governor Jane Swift to the Massachusetts Finance Advisory Board, The Massachusetts Workforce Training Fund, The Commonwealth Corporation, and the Massachusetts State Workforce Investment Board.
In addition, Bill is a Member of ACG (Association for Capital Growth) – Boston and the Bretton Woods Committee. Mr. Papp holds a BA in Finance from Michigan State University and later attended The Fletcher School of Law & Diplomacy at Tufts University to earn a Global Master of Arts in International Affairs.
As an aligned Senior Advisor based in Boston, Mr. Papp assists Star Mountain Capital with strategic advice and thought leadership to help the firm and its portfolio investments maximize value.