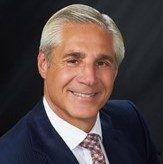 David J. Satler
Senior Advisor (Delray Beach, FL)
Mr. Satler is a senior financial services executive with 30+ years of management, sales, operations, strategy, human resources and business development experience.
Mr. Satler was the Chief Operating Officer of Barclays Capital's Wealth & Investment Management Division, part of London headquartered global universal bank Barclays PLC (LSE: BARC). Prior to Barclays, he held several senior roles over nearly a decade at global universal bank UBS (NYSE: UBS) including Chief of Staff to CEO, Global Head of Sales Development, and Chief Administrative Officer – Wealth Management USA Products & Services.
More recently, Mr. Satler was recruited by global organizational consulting firm Korn Ferry to build out their global financial services practice. Mr. Satler is currently a Founder & Principal Consultant at DJS Advisory LLC focusing on advising businesses on strategy and growth.
Mr. Satler started his career at Prudential Financial (NYSE: PRU) and over nearly 20 years at Prudential was ultimately promoted to Managing Director & Chief Operating Officer.
Mr. Satler earned his Bachelor's degree in accounting from Bentley University and is a Certified Public Accountant (CPA). He is a member of the National Association of Corporate Directors (NACD), American Institute of Certified Public Accountants (AICPA), and New York State Society of CPAs (NYSSCPAs). He is also a member of the investment committee of the University of Nebraska Foundation.
As an aligned Senior Advisor, Mr. Satler assists Star Mountain Capital with deal origination and investor relationships, industry and other strategic insights to help Star Mountain and its portfolio investments maximize value.