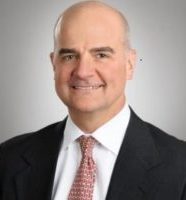 Miles Lee
Business Services Advisor (Louisville, KY)
Miles Lee, CEO of Alliance Cost Containment (ACC), has over 20 years of executive strategic sourcing and group purchasing experience with a focus on cost reduction for private equity portfolio companies. Mr. Lee has led ACC since acquiring the business from the original founder in 2007. ACC provides cost reduction services that allows all types of companies to maximize operating revenue and save up to 40% in 35+ common expense categories. Under his leadership, ACC has received numerous awards including: The Greater Louisville Inc. "Inc. Credible" Award 2017, Best Places to Work, Business of the Year finalist from Business First, Inc. 5000 Fastest Growing Private Companies, and Business First "Fast 50" award.
Prior to ACC Mr. Lee was the co-founder and CEO of a successful national group purchasing organization that he grew and sold in 2006. Earlier in his career, he spent 10 years in senior management positions at a large, privately held industrial manufacturing company.
Mr. Lee has had a distinguished career in business and with civic organizations including as a member of the Board of Directors at Kosair Children's Hospital Foundation. Recently, he was named as a semi-finalist for the Ernst and Young Entrepreneur of the Year Award. Mr. Lee was also honored as a "40 Under 40" rising executive and graduated from the prestigious Leadership Louisville program in 2003.
Mr. Lee holds a BBA from the University of Kentucky.
As an aligned Industry Advsior, Mr. Lee assists Star Mountain Capital with strategic advice, thought leadership, and insights to help the firm and its portfolio investments maximize value.