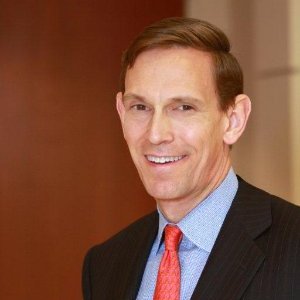 Robert W. Long
Vice Chairman
Bob Long has nearly three decades of experience in alternative assets and has served as the CEO of two public companies specializing in private debt and equity investments. Prior to joining Star Mountain, Mr. Long was the President and Chief Executive Officer of OHA Investment Corporation, a BDC managed by Oak Hill Advisors, and a Managing Director in Oak Hill Advisors' Private Lending Group.
Previously, Mr. Long was the President and Chief Executive Officer of Conversus Asset Management, the investment manager of Conversus Capital, from its formation in 2007 through its sale in 2012. With approximately $3 billion of assets under management, Conversus Capital was a permanent capital vehicle and the largest publicly traded portfolio of third party private equity funds. Mr. Long led the IPO and spin-out of Conversus from Bank of America.
At Bank of America, Mr. Long was the head of the Strategic Capital Division, a group managing $7 billion in private equity funds and direct investments. He was involved in private equity and private debt throughout his 14-year career at the bank, including as the founder of the Strategic Investments Group and the co-head of the Real Estate Mezzanine Group. Mr. Long began his career at the bank as the Associate General Counsel responsible for private equity, M&A advisory, structured finance and several capital markets businesses.
Prior to joining Bank of America, Mr. Long was a corporate and securities lawyer in private practice. Mr. Long earned his Bachelor of Arts from the University of North Carolina and his Juris Doctor from the University of Virginia. A frequent commentator on alternative asset issues, Mr. Long has appeared on CNBC and Bloomberg TV and was named one of "50 Gamechangers" by Private Equity International.