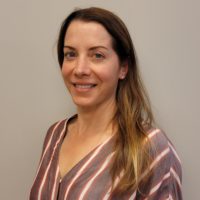 Caitlin Drap
Business Development & Operations
Caitlin plays a broad role including business development, executive support and furthering our philanthropic / foundation initiatives out of our Greenwich office. She is instrumental in helping expand our network, brand and outreach in the Connecticut and surrounding regions, in particular through our for-profit and non-profit divisions.
Caitlin has over 20 years of professional data analytics, operating and client relationship experience including at leading global law firms and prominent non-profits.
Most recently, Caitlin was Operations Manager of The Lipedema Foundation, whose mission is to define, diagnose and develop treatments for Lipedema, a fat disorder that affects primarily women. Previously, Caitlin was a Youth and Adult Triathlon Program Manager, Fitness Coach, and Assistant to the Executive Director at Chelsea Piers in Stamford, CT. Caitlin is also a Certified Youth Sports Administrator, USA Volleyball Certified Coach, Certified Sports Nutritionist, and is CPR/AED and First Aid Certified. Caitlin also has approximately 12 years of data/analytics experience at leading global law firms including McDermott, Will & Emery, LLP, Morgan Lewis & Bockius, LLP and Sidley Austin, LLP where she was a Litigation Technology Project Manager.
She is a graduate of Eastern Connecticut State University, where she received a BA with a dual major in Sociology and Spanish.