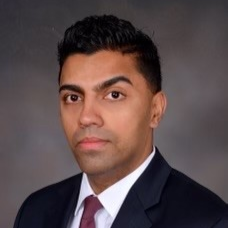 Mr. Naveed has more than 10 years of principal investment and investment banking experience and focuses on investment execution and portfolio management at Star Mountain.
Mr. Naveed was most recently Vice President at Prospect Capital Management, a nearly $7 billion AUM investment manager, where he was a member of the investment team focused on private debt and equity investing opportunities across multiple industries. He also served on the board of directors for various portfolio companies.
Prior to Prospect Capital Management, Mr. Naveed was an Analyst in the investment banking division of JPMorgan Chase & Co. (NYSE: JPM). At JPMorgan he worked on numerous leveraged finance and sponsor-driven transactions in the technology, media and telecom (TMT) sector.
Mr. Naveed is a finance graduate of Baruch College at City University of New York. He also served on the Executive Board Committee for AIESEC, a 75+ year old global non-profit building cross-cultural exchanges and leadership experience and served as a Finance Committee board member for the Cornelia Connelly Center, a non-profit focused on providing underprivileged children with free Catholic-school private education from elementary school through college.