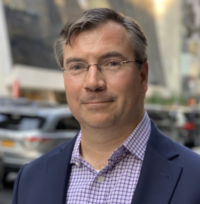 John W. James, Jr.
Senior Advisor (New York)
John James has over 25 years' experience as a global investor in traditional and alternative asset classes including private equity, private credit, venture capital, and hedge funds.
From 2011 to 2018, Mr. James served as Global Head of Alternative Investments for Arch Capital Group Ltd., where he established and led a $3 billion dollar alternative investments program, a subset portfolio of the insurance company's general account which invested both directly and with public and private market investment managers.
Previously, Mr. James was a Managing Director and member of the investment committee of Alternative Investment Group, a $2.5 billion hedge fund fund of funds. There he was global head of the firm's new manager identification and evaluation activities.
Mr. James previously served as Co-Head of Investments and a member of the investment committee for AI International, a multi-billion dollar international private investment office.  During his tenure, he designed and launched an alternative investments initiative focused on public and private Asian markets.
He currently serves on the investment committee of Nassau Street Ventures, a multi-stage venture capital investment firm, and on the advisory boards of several early stage companies.  He holds an A.B. degree from Princeton University, an M.B.A. from Columbia Business School, and a certificate in Entrepreneurship from Stanford Graduate School of Business.
As an aligned Senior Advisor, Mr. James assists Star Mountain Capital with insights and relationships to help Star Mountain's investors and portfolio companies create and protect value.