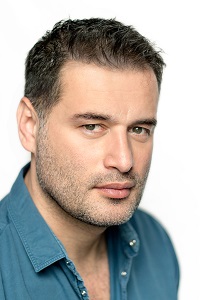 Karl Alomar
Technology Advisor (Austin, TX / San Francisco, CA)
Karl Alomar is a serial entrepreneur with extensive experience in starting and developing high growth businesses. Mr. Alomar is currently the Chief Operating Officer at DigitalOcean, a cloud infrastructure company backed by Andreessen Horowitz and Fortress (both equity and debt financing). His responsibilities range from day-to-day finance and people operations, to debt/equity fundraising and legal oversight.
Mr. Alomar previously co-founded and sold two successful ventures and served as interim CEO/COO and executive advisor to numerous high growth businesses. With a strong technology pedigree and over 15 years of experience in executive management roles in institutionally funded businesses, Mr. Alomar has worked in fields ranging from technology to heavy industry and has successfully built P&L's to greater than $100 million on a global landscape.
Mr. Alomar received his MBA from Columbia Business School in New York and a BEng in Electrical and Electronic Engineering from Imperial College London.