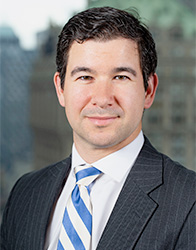 Michael Glennon
Vice President
Prior to joining Star Mountain, Mr. Glennon was a Senior Associate at Marakon, a global management consulting firm founded in 1978 and named a 2018 Best Management Consulting Firm by Forbes. Marakon specializes in helping companies create value and solve problems related to long-term strategic planning, operational and organizational effectiveness, and evaluate strategic M&A opportunities. During his time with Marakon, Mr. Glennon worked on projects in the financial services, consumer products, logistics, and industrial manufacturing industries. For example, Mr. Glennon managed a team of 4 on a multi-month project for a North American industrial manufacturer where he prepared board of directors' packs, led risk-analysis of potential M&A and changing market/competitive dynamics, and built a debt-service/cash flow model to predict changes in rating and cost of capital based on potential M&A scenarios.
Prior to Marakon, while transitioning from Blackstone to Columbia Business School, Mr. Glennon worked in the public sector as an Economic Policy Associate at the White House focusing on economic policy, research, and political appointments at economic-focused agencies. Prior to the White House, Mr. Glennon spent over four years at The Blackstone Group, a $425+ billion AUM alternative investment fund manager where he started as a Summer Analyst, was then offered a full-time Analyst position after graduation and was later promoted twice to Senior Analyst and subsequently to Associate.
Mr. Glennon earned a Master of Business Administration (MBA) with Dean's Honors from Columbia Business School and a BA in History and Political Science (cum laude) from the University of Pennsylvania.