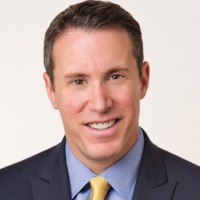 Steven "Steve" Pines has over twenty years of experience as an investment and investor relations professional, advising institutional investors across North America. At Star Mountain, Mr. Pines contributes to investment team activities in addition to his primary focus on business development and investor relations efforts.
Prior to joining Star Mountain, Mr. Pines was a Senior Vice President at Portfolio Advisors, LLC ("PA"), a private markets specialist with over $20 billion in assets under management. As a senior member of PA's business development and investor relations team, his role included participation in investment committee meetings at which portfolio company recommendations, secondary fund purchases and co-investment opportunities were reviewed for inclusion within the firm's direct mezzanine lending fund, open-end private credit vehicle, private equity co-investment and secondaries strategies, respectively.
Prior to Portfolio Advisors, Mr. Pines was responsible for North American institutional business development and investor relations at Davidson Investment Advisors (over $1 billion in AUM at the time). Before Davidson, Mr. Pines spent nearly a decade as a senior investment consultant at The Northern Trust Company in Chicago. In his role at Northern Trust, Mr. Pines was responsible for advising public pension funds and not-for-profits on matters including risk assessment, portfolio construction, asset allocation and manager selection across the private and public markets. Mr. Pines authored several articles including, "Good Policy" (Benefits Canada – September, 2008) and "Corporates Provide Strength in Today's Bond Environment" (Benefits and Pensions Monitor – September, 2009) during his tenure at Northern Trust. Mr. Pines also leverages his experience from prior roles as an investment consultant at CRA RogersCasey, in which he advised public funds, foundations, insurance companies and other institutions on all portfolio-related matters as well as at Salomon Smith Barney, providing investment counsel to corporate and related clients.
Mr. Pines holds an MBA from the Kellstadt Graduate School of Business at DePaul University and a BA in Communications from the University of Wisconsin-Madison.