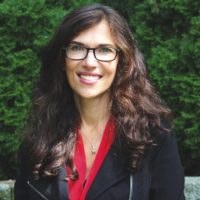 Deirdre Breakenridge
Senior Advisor (New York, NY)
Deirdre Breakenridge is a business book author, communications strategist, media trainer, and CEO at Pure Performance Communications. As a 30+ year veteran in PR, marketing, and branding, she has worked with senior leaders at organizations, including JVC, Kraft, Nasdaq, NBA Events and Attractions, Siegel+Gale and the Public Relations Society of America (PRSA).
As the author of seven business books, Ms. Breakenridge shares proprietary research and concepts, and career experiences. She offers advice to help professionals navigate changing consumer behavior and an evolving media landscape. Her most recent book, "Answers for Ethical Marketers," was released by Routledge Publishing in April 2021, as a part of a book series.  Also, in the series, her book Answers for Modern Communicators was recently named by Book Authority as one of the 100 Best Storytelling Books of All Time.
Ms. Breakenridge is a career-long storyteller and strategist, helping brands and professionals ignite the engagement around their communications, lead pressing media conversations, and grow influence in the market. For decades she has worked with executives on media and presentation training and advising marketing teams on award-winning PR and marketing programs.
Ms. Breakenridge has taught PR, branding, and social media courses for over 15 years, online and in the classroom at NYU, UMASS at Amherst, Rutgers University, and Fairleigh Dickinson University. She took her passion for teaching to Lynda.com, and when later acquired by LinkedIn, she became a LinkedIn Learning Instructor, developing more than eight video courses on PR and marketing.
As an international speaker, Ms. Breakenridge shares her research and career journey in PR, marketing, branding, and social media communications. She has been blogging at PR Strategies for over 12 years, and she is also the host of the podcast Women Worldwide. In its 7th year, the podcast has approximately 2 million downloads.
Ms. Breakenridge was previously the host of a Live show for Nasdaq, interviewing thought leaders and influencers on various media topics, which broadcast out of the Nasdaq MarketSite studio in Times Square, New York City.
Ms. Breakenridge received her MBA in Marketing from Fairleigh Dickinson University in Madison, New Jersey in 2002.