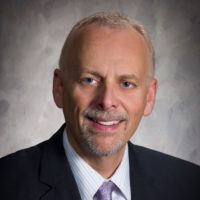 Dennis Duerst
Senior Advisor (St. Paul, MN)
Dennis Duerst, CFA had a 39-year career at 3M Company (NYSE: MMM), a multinational conglomerate corporation operating in the fields of industry, worker safety, health care, and consumer goods.
Mr. Duerst was most recently President at 3M Investment Management Corporation, the $40 billion investment manager for 3M's global retirement plans. In the US, he launched initial investments in hedge funds and private credit and focused on absolute return and private market investing. Mr. Duerst managed an innovative asset allocation and investment approach which resulted in well-funded plans, improved risk adjusted returns and over $2 billion in value from outperformance versus benchmarks. He served as President since 2003 when he was promoted from Director of Financial Risk Management where he led 3M's global capital markets and risk management activities.
Mr. Duerst is formally a member of the Investment Advisory Council for the $130 billion Minnesota State Board of Investments as well as a current member of the Board of Directors and Chairs the Finance and Investment Committee for the $90 million St. Croix Valley Foundation. Mr. Duerst is also a member of the Advisory Board for the Nicholas Center for Corporate Finance and Investment Banking at the University of Wisconsin School of Business.
Mr. Duerst was an original member of the Board of Directors of the Committee on the Investment of Employee Benefit Assets (CIEBA) and recently served on its public policy task force. He has also served on the LP advisory committees for a number of private equity and private credit funds.
A sought-after speaker at conferences including Institutional Investor, MFA, Pension & Investments, aiCIO Magazine, Global ARC and CIEBA, Mr. Duerst has received industry recognition numerous times for innovation and thought leadership by organizations that include Institutional Investor and aiCIO.
Mr. Duerst received a BBA in Finance and Management from the University of Wisconsin – Madison and an MBA from the University of Minnesota and is a Chartered Financial Analyst (CFA).
As an aligned Senior Advisor, Mr. Duerst assists Star Mountain Capital with deal origination and investor relationships, industry and other strategic insights to help Star Mountain and its portfolio investments maximize value.