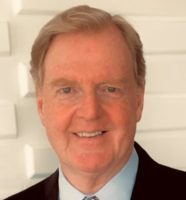 Douglas Waggoner
Senior Advisor (Palm Beach, FL)
Douglas Waggoner has over 40 years of financial and executive management experience across finance, asset management, business development and client relationship management.
Mr. Waggoner's distinguished career includes over 20 years at BlackRock, where he played a key role in building BlackRock's institutional business into the largest and most successful in the asset management industry.  As a Managing Director, Doug held multiple leadership positions as a member of the US and Canada institutional client business.  Mr. Waggoner was a member of the Account Management Global Executive Committee and Head of the US and Canada Institutional Client Business.  He supervised and mentored teams of professionals in New York, Boston, San Francisco, Chicago, Princeton, Wilmington and Toronto.  Mr. Waggoner and team specialized in developing, building and maintaining relationships with public and corporate pension plans, endowments, foundations, sub-advisory clients and industry consultants.
Previously, Mr. Waggoner was the Founder and Co-CEO of CastleInternational Asset Management.  Doug was responsible for the formation and successful growth of this international equity manager within the PNC Asset Management Group and later merged into BlackRock.
Prior to that Mr. Waggoner was with Dunedin Fund Managers, a Edinburgh, UK based global equity investment manager, with offices in Montreal and Chicago.  Doug was a Board member and President of the North American operations.  He built the North American business from scratch with clients of the largest corporate and public retirement systems and developed extensive experience working with global asset owners and investment consultants.
Earlier in his career, Mr. Waggoner was Manager of Pension Asset Management at Rockwell International Corporation and began his career in finance roles at Ford Motor Company.
Mr. Waggoner also has Board and non-profit experience including current roles as Trustee at the University of Nebraska Foundation, Finance Advisory Board Member at the University of Nebraska College of Business and Board member at Kno2 Corporation. He is also a member of the investment committee of the University of Nebraska Foundation.
Mr. Waggoner holds an MBA and BS degree from the University of Nebraska College of Business.