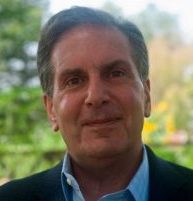 Dr. Anthony Pesco
Senior Advisor (New York, NY)
Dr. Anthony Pesco brings 25 years of finance, risk management and investment experience to Star Mountain as a strategic investor and Senior Advisor. Tony recently retired from Credit Suisse after 18 years where he held several leadership roles including running a 500-person global team which generated approximately $2 billion in annual revenues.
Tony initially joined Credit Suisse as a Managing Director and Deputy Head of Strategic Risk Management and was responsible for evaluating and managing significant balance sheet risks and recommending corrective action where appropriate. He was the chief architect of the Credit Suisse economic risk capital allocation model that the bank still uses today to allocate risk capital amongst its businesses.
During the 2008 – 2009 financial crisis, Tony was Head of Trading Risk for the Securities division and was responsible for managing and disposing of the dislocated credit and real estate assets.
Tony has strong long-term relationships with the Star Mountain team including previously reporting to Chairman Brian Finn who held various roles including Co-President and Head of Asset Management at Credit Suisse and Star Mountain's Chief Risk Officer, Dr. Lev Borodovsky who reported to Dr. Pesco.
Tony's roles at Credit Suisse included Global Head of Equity Derivatives, Fund Linked Products and Convertible Bond Sales, Trading and Product Development.
Prior to joining Credit Suisse, Tony started his career in finance in the Derivatives Research group at JP Morgan (1989‐1991). Tony was also the Global Head of Derivative Products at Santander Investments (1995‐1998) and Head of Product Development for AIG Financial Products (1991-1995).
Tony has a PhD in Chemical Engineering from Columbia University and worked at AT&T Bell Laboratories as a research scientist prior to embarking on his career in finance.
As an aligned personal investor and Senior Advisor, Dr. Pesco shares his general best practices across many aspects of Star Mountain's business including assisting with strategic risk monitoring and management.