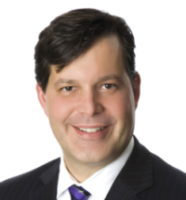 Erik Falk
Senior Advisor (Chicago region)
Erik Falk is a senior executive focused on strategic initiatives at Magnetar Capital, a $13+ billion alternative asset management firm. Until early 2017, Mr. Falk oversaw the private funds as a Head of Private Credit within KKR's (Kohlberg Kravis Roberts & Co.) $35 billion credit business and served on the Private Credit Investment Committee, the Leveraged Credit Investment Committee and the Portfolio Management Committee. He also oversaw KKR's investment in Star Mountain. Before joining KKR in 2008, Mr. Falk spent eight years at Deutsche Bank where he held several roles including founding the Special Situations Group and Co-Heading the Global Securitized Products Group.
Mr. Falk has served on the boards of the Loan Syndications and Trading Association (LSTA), Corporate Capital Trust and Corporate Capital Trust II – business development companies sub-advised by KKR – and various companies on behalf of Deutsche Bank. He is currently a member of the advisory committee and of the Investment Committee for The Public Theater.
Mr. Falk began his career in the Asset-Backed Securities group at Credit Suisse First Boston. He holds both a Master of Science and a Bachelor of Science in Chemical Engineering from Stanford University.
As an aligned personal investor and Senior Advisor, Mr. Falk assists Star Mountain Capital and its CEO, Brett Hickey, with strategic advice and thought leadership to help the firm and its portfolio investments maximize value.