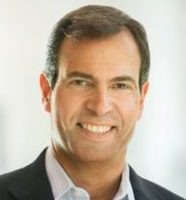 Gene F. Martin III
Senior Advisor (Boston, MA)
Eugene "Gene" Martin is a senior, global capital markets and credit investment executive who has over 20 years of experience committing over $300 billion to leveraged and acquisition finance investments.
Most recently, Mr. Martin was the Co-Head of Global Leveraged and Acquisition Finance at Morgan Stanley where he managed a team of over 80 professionals and oversaw a nearly four-fold increase in the business during his tenure there. In addition to running Morgan Stanley's Leveraged and Acquisition Finance business, Gene was a senior member of the firm's Capital Commitments Committee and served as Chairman of Morgan Stanley's High Yield Underwriting Committee. During his 10-year career at Morgan Stanley, Mr. Martin was also the Global Head of Loan Syndication and a Managing Director in the Loan Products Group.
Prior to joining Morgan Stanley, Mr. Martin was a Managing Director in Leveraged Finance at Donaldson, Lufkin and Jenrette (DLJ) and Credit Suisse First Boston (through the merger with DLJ) where he had responsibility for origination and execution of leveraged finance transactions with financial sponsors and media and telecommunications companies. Prior to joining DLJ, Mr. Martin worked as a Vice President in Bank of America's Financial Sponsors Group.  He started his career with a focus on small and middle market lending as an Assistant Vice President and Credit Analyst/Officer at Shawmut Bank in Hartford Connecticut.
Mr. Martin, who is a Chartered Financial Analyst (CFA), received his MBA with a finance focus, from the University of Connecticut School of Business.  In addition, he also holds a Bachelor of Science from the University of Connecticut.