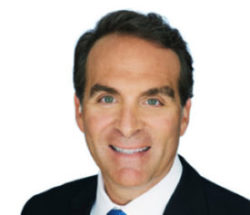 Gilbert Palter
Senior Advisor (Toronto, Canada)
Gilbert Palter is a senior executive with over 30 years of investment and operations experience, in both private and public companies, in the U.S. and Canada.
Mr. Palter is Chairman & CEO of EGADS Group, a family office investing in private and public companies and taking an active board role adding value in such areas as corporate culture, strategy, operational excellence, acquisitions and financings, and compensation.
He is also Co-founder, Chief Investment Officer & Managing Partner of EdgeStone Capital Partners, which he helped build into one of Canada's leading private equity firms, managing approximately $2.5 billion in assets.
Prior to co-founding EdgeStone, he was the Founder, Chief Executive Officer and Managing Director of Eladdan Capital Partners, a Toronto-based private equity fund targeting middle-market Canadian and U.S. companies. He also founded Eladdan Enterprises, a boutique investment bank specializing in providing buy side mergers and acquisitions advice to Canadian and U.S. companies, particularly on cross-border acquisitions and investments.
Mr. Palter started his career in merchant banking at Morgan Stanley in the 1980s and then moved to McKinsey & Company as a management consultant advising companies on strategy, operations and organization.
He currently serves as Chairman of Specialty Commerce Corp. and Avid Group Inc., Vice-Chairman of Tenerity Inc., and is a Director of Sagicor Financial Corporation Limited (TSX:SFC, as well as a Director of various subsidiaries) and Porter Airlines Holdings Inc. He is a former Chairman of Affinion Group, Aurigen Capital Limited, BFI Canada, BreconRidge Corporation, Continental Alloys & Services, cxLoyalty Group, Farley Windows, Hair Club Group, and Stephenson's Holdings Inc., and was previously a Director of Alliance Films, Atlantic Power Corporation (NYSE:AT / TSX:ATP), Center for Diagnostic Imaging, Lavalife, Mitel Networks, RPX Corporation (NSDQ:RPXC), Trimaster Manufacturing, Tunnel Hill Partners, and Xantrex Technology.
Mr. Palter holds an MBA from Harvard Business School where he attended on a Frank Knox Memorial Fellowship and graduated as a Baker Scholar and winner of the John L. Loeb Fellowship in Finance. He was the Gold Medalist in his graduating class at the University of Toronto where he attended on the J.W. Billes Scholarship earning a Bachelor of Science degree in Computer Science and Economics.
As an aligned Senior Advisor, Mr. Palter assists Star Mountain Capital with deal origination and investor relationships, industry and other strategic insights to help Star Mountain and its portfolio investments maximize value.