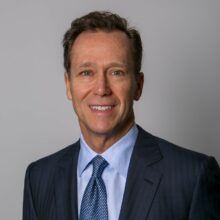 Gregory L. Summe
Senior Advisor (Naples, FL)
Mr. Summe has 30+ years of experience as an investor, operator and C-level executive with additional leadership experience through serving as a board member for multiple companies in the engineering, aerospace, finance and data analytics industries. He has completed over 200 private equity investments as an investment committee member and has also acquired or sold more than 40 companies as a company CEO.
Mr. Summe spent 5 years as Vice Chairman, Partner, and Investment Committee member of the Global Buyout group at The Carlyle Group (~$375 bn AUM). He was also a member of Carlyle's Operating Committee.
Prior to Carlyle, Mr. Summe served as a Senior Advisor to Goldman Sachs Capital Partners. During his tenure at Goldman Sachs, he was the interim CEO of the Hawker-Beechcraft Corp (a Goldman Sachs Capital Partners portfolio company).
Before moving into private equity, Mr. Summe joined PerkinElmer (NYSE: PKI) in 1998 as President and in 1999 was elected Chief Executive Officer and Chairman of the Board. During his tenure at PerkinElmer until 2009, Mr. Summe transformed the company from a diversified defense contractor known as EG&G to a global technology leader in health sciences. The cumulative returns to shareholders through his tenure as CEO were more than triple the S&P 500 Index over the same period.
Prior to joining PerkinElmer, Mr. Summe was with AlliedSignal, now Honeywell International, serving as the President of General Aviation Avionics, President of the Aerospace Engines Group and President of the Automotive Products Group.
Prior to joining AlliedSignal, Mr. Summe was the General Manager of Commercial Motors at General Electric and was a Partner with the global consulting firm McKinsey & Company, Inc.
Current public and private board roles include NXP Semiconductors NV (NASDAQ: NXPI) where he is the Chairman of the Compensation Committee, State Street Corporation (NYSE: STT) where he is the Chairman of the Strategy Committee, Avantor Inc. (NYSE: AVTR) where he is the Chairman of the Nomination & Governance Committee and Pella Corporation where he is the Chairman of the Compensation Committee.
Mr. Summe holds B.S. and M.S. degrees in electrical engineering from the University of Kentucky and the University of Cincinnati, as well as an M.B.A. (with distinction) from the Wharton School at the University of Pennsylvania. He is in the University of Kentucky's Hall of Distinction.
Mr. Summe assists Star Mountain Capital with deal origination relationships, underwriting insights, portfolio management value-add and assisting with overall strategic leadership to help Star Mountain, its portfolio investments and investors maximize value in an aligned manner.