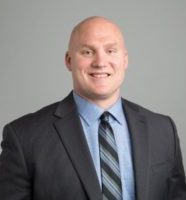 Isaiah Kacyvenski
Media and Sports Advisor (Boston, MA)
Isaiah Kacyvenski's diverse background includes earning two degrees from Harvard, playing in the National Football League for 8 years between, and achieving success as an experienced entrepreneur and investor.
Mr. Kacyvenski is currently a Founder and Managing Partner at Will Ventures, an early-stage venture capital firm that leverages the power of sports to change the world.
Mr. Kacyvenski was also a Founder and Managing Director of the Sports Innovation Lab, a leading market research and advisory firm delivering insights on intersection of sports and technology. The Sports Innovation Lab evaluates and identifies the technology products and services that will power the future of sports. The Boston-based, market research and advisory firm uses data analysis to reveal compelling stories that mobilize global partnerships among startups, investment capital firms, and corporate influencers.
Mr. Kacyvenski was formerly the Global Head of Business Development at MC10, a cutting-edge conformal electronics company based in Lexington, MA, where he was involved in the conceptualization, product development, and business development of wearable technology products in Biomedical Research and Consumer applications–including Sports and Fitness.
Mr. Kacyvenski is also an investor in, and advisor to, several companies in technology, sports, biotech, consumer, media and sports medicine.
After being named the Harvard University Male Athlete of the Year and becoming the highest draft pick in Harvard history, Mr. Kacyvenski played in the NFL for eight years, was elected Special Teams Captain three years in a row and served in this role during Super Bowl XL with the Seattle Seahawks.
Mr. Kacyvenski holds a Cum Laude Bachelor degree in Pre-Medicine from Harvard University and an MBA from Harvard Business School.