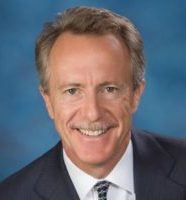 James McIntire
Senior Advisor (Seattle, WA)
James McIntire has had a distinguished forty-year career in government policy and finance. Most recently, Mr. McIntire served two terms as Washington's State Treasurer from 2009 to 2017. As Treasurer, Mr. McIntire was responsible for $400 billion of transactions per year, a $21 billion debt portfolio, investments of $18 billion of assets and public deposits of $6 billion. Mr. McIntire is the immediate past president of the National Association of State Treasurers.
Mr. McIntire also served three terms as Chairman of the $110 billion Washington State Investment Board. The Washington State Investment Board manages investments for 17 retirement plans for public employees, teachers, school employees, law enforcement officers, fire fighters and judges and has nearly $20 billion allocated to private equity investments.
Mr. McIntire is the former Director of the Fiscal Policy Center at the University of Washington and served on the faculty of the University's School of Public Policy and Governance for 25 years. Mr. McIntire also served in the Washington State House of Representatives from 1998 to 2009. He began his career working in the U.S. Senate for Hubert Humphrey (the 38th Vice President of the United States) and served as a policy advisor to congressional committee chairmen and Washington governors.
Mr. McIntire holds a BA in Urban and Regional Affairs from Macalester College, a MA in Public Policy from the University of Michigan, and a Ph.D. in Economics from the University of Washington.