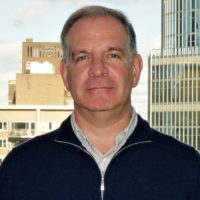 Jonathan E. Kahn
Manufacturing & Operating Advisor (Chicago, IL)
Jonathan Kahn has over 30 years of investing, operating and risk management experience. Mr. Kahn is currently CEO of AgriFiber Solutions LLC, an agricultural technology and manufacturing company located in Mundelein, Illinois. AgriFiber's innovative corn and oat based fibers provide specialty ingredient solutions to some of the world's largest food manufacturers.
Before that, Mr. Kahn founded, operated and sold Geneva Wood Fuels, a forest products manufacturing facility. Geneva Wood Fuels was acquired by Lignetics, Inc, the largest residential heat wood pellet manufacturer in North America.
Previously, Mr. Kahn co-founded Castlebridge Risk Solutions, a pioneer risk management consulting firm that provided derivatives trading solutions to high net worth individuals, money management firms, and family offices. As part of Castlebridge, Mr. Kahn ran a multi-currency options trading fund for a high net worth family, managing $1.2 billion in assets. Previously, Mr. Kahn worked at RIK Options Inc., a Chicago Board Options Exchange market maker and trading firm.
Mr. Kahn also worked at Lehman Brothers as a Vice President in their Corporation Coverage and Capital Markets group. After finishing a two-year commercial bank training program out of college, Mr. Kahn completed the Salomon Brothers Sales and Trading training program and began his career on a trading desk specializing in fixed income investments.
Mr. Kahn holds an MBA from the University of Chicago and a B.A. from Bowdoin College, where he graduated Magna Cum Laude.