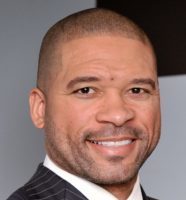 Maury Bradsher
Senior Advisor (Washington D.C.)
Mr. Bradsher has approximately 25 years of experience as an investor and operator with additional leadership experience through serving as a board member for several companies in the engineering, defense, and technology industries.
Mr. Bradsher is currently Chairman & CEO of District Equity, a private equity firm which is and has been an owner of several engineering and consulting firms serving the defense, healthcare, and cybersecurity industries.
District Equity's track record includes current and former portfolio companies such as ASSETT Inc., an aerospace and defense engineering firm, Clear Resolution Consulting, a top-secret cleared intelligence analysis service provider for the National Security Agency (NSA), and Ridgewood Technology Partners, a technology consulting firm that delivers mobile software solutions to the commercial and government markets.
Mr. Bradsher is also the Founder of Azimuth Business Solutions, a systems engineering and software development firm he has helped grow from inception, including through select acquisitions.
Current board of directorships include ASSETT Inc., Azimuth Business Solutions, LLYC, and the Center for the Study of the Presidency & Congress (CSPC). Mr. Bradsher is also a sought-after speaker at industry conferences
and universities including as the keynote commencement speaker at Virginia Tech's 2014 Executive MBA Class.
Mr. Bradsher received a BA in Management & Finance from North Carolina Agricultural & Technical State University, as well as an MBA from the Stern School of Business at New York University.
As an aligned Senior Advisor, Mr. Bradsher assists Star Mountain Capital with deal origination relationships, industry and other strategic insights to help Star Mountain and its portfolio investments maximize value.