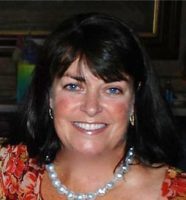 Nancy McAllister
Senior Advisor (New York, NY)
Nancy McAllister has over 30 years of experience spanning investment banking and financial institutions coverage. Ms. McAllister was most recently Managing Director and Co-Head of the Financial Institutions Group for the Americas at Credit Suisse Investment Banking.
During her time at Credit Suisse, she was responsible for managing a team of 90 investment bankers. Previously, she was with Lehman Brothers where she was Managing Director and Co-Head of the Depository Institutions coverage team within Investment Banking. Having been at Lehman for 17 years, Ms. McAllister performed in a variety of roles, including running the Debt Capital Markets business for 4 years. Prior to joining Lehman, she worked at Bankers Trust Company for 9 years in a variety of different capacities, including Vice President of Fixed Income Derivative Sales.
Nancy McAllister is currently a member of the Board of Directors of People's United Financial (Nasdaq: PBCT), a member of the Board of Trustees of PennyMac Mortgage Investment Trust (PMT), serving as Chair of the Finance Committee and a member of the Compensation Committee. Ms. McAllister holds a Bachelor of Arts degree in Economics from the University of Virginia.