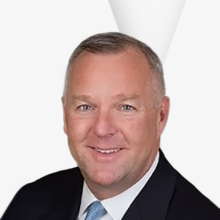 Peter Cieszko
Senior Advisor, New Canaan, CT
Peter Cieszko has over 40 years of wide-ranging experience in the financial services industry solving business-wide strategic, distribution and operational challenges with a core focus on the investment management sector.
Mr. Cieszko is currently Managing Partner at Convergency Partners, a unique advisory and consulting business focused on the formulation and execution of growth strategies for asset management, wealth management and financial technology clients.
Prior to his current role, Mr. Cieszko was the Chief Client Officer & Head of Enterprise Strategic Relationships at American Century Investments (~$200 billion AUM), a leading global asset manager serving financial professionals, institutions, corporations and individual investors. At American Century, he reinvented end-to-end businesses, achieving new levels of market share, record gross sales, productivity and redemption rates. Additionally, he created an industry leading partnership with ADP resulting in a dramatic turnaround and sustainable profitability of American Century Investments' direct to investor business.
Previously, Mr. Cieszko served as President of Fidelity Investment Institutional Services Company (FIIS), a division of Fidelity Investments (~$450 billion AUM), where he led a restructuring resulting in record net flows, reduced redemption rates and a dramatic market share increase while delivering the second highest operating income in FIIS history.
Previously Mr. Cieszko rose through a series of foundational roles at Citigroup Asset Management to become Head of Distribution at Legg Mason following Legg Mason's acquisition of Citigroup Asset Management in 2005.
Following his success at Legg Mason (~$730 billion AUM), Peter created and launched a transformational strategy as President of Global Distribution at Evergreen Investment Management, the ~$250 billion AUM investment management business of Wachovia and was named CEO prior to its acquisition by Wells Fargo (NYSE: WFC) in 2008.
Mr. Cieszko currently serves as board director with Intermountain Healthcare Primary Children's Hospital, and Hope & Heroes. He is a Dean's Advisory Council Member of the Villanova School of Business, where he earned a BS in Business Administration.
As an aligned Senior Advisor, Mr. Cieszko assists Star Mountain with deal origination and investor relationships, industry and other strategic insights to help Star Mountain and its portfolio investments maximize value.