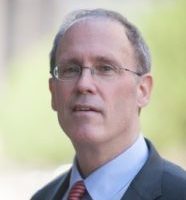 Peter Freire
Senior Advisor (Washington, DC)
Peter Freire is the former Chief Executive Officer of the Institutional Limited Partners Association (ILPA), representing the interests of limited partners in private capital funds across the globe. With over 450 members, the ILPA represents over $1 trillion in investable private capital. Across his tenure at the ILPA, Mr. Freire executed a mandate to grow and diversify the organization's global membership, enhance the value and scale of its research and educational offerings and expand the scope and impact of its voice in the industry.
Prior to joining the ILPA, Mr. Freire was a Managing Director and Member of the Executive Committee at the World Economic Forum (WEF). Before joining the WEF, Mr. Freire had a successful 18-year career at the Corporate Executive Board (CEB), now part of Gartner Inc., where, as a member of the firm's executive leadership he was responsible for the global portfolio of businesses, principally the Corporate Leadership Council.
Mr. Freire began his career as a commercial banker at Bank of America and later as a consultant at Bain & Co. He earned his BSc. in Economics from the London School of Economics and his MBA from Harvard Business School where he was a Fulbright Scholar.
As an aligned Senior Advisor, Mr. Freire assists Star Mountain Capital with strategic advice and thought leadership to help the firm and its portfolio investments maximize value.