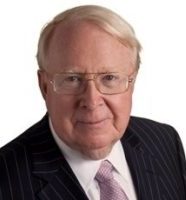 Raymond Cosman
Senior Advisor (New York)
As an aligned Senior Advisor, Raymond Cosman assists Star Mountain Capital with strategic advice and thought leadership to help the firm, its investors / clients and its portfolio investments maximize value.
Ray joined the Carlyle Group in January 2016 as a Senior Advisor where he assisted with matters including Investor Relations. Ray retired from the Carlyle Group in October 2018.
Ray retired as Chairman of the Private Placement Group (PPG) Americas at Macquarie Infrastructure and Real Assets (MIRA) in April 2015. He joined MIRA in March of 2011 as Vice Chairman. Ray was responsible for further developing and managing the Americas PPG team after MIRA was established. He participated in the MIRA Global Senior Management planning sessions and served as a member of the MIRA PPG Global Executive Committee. Ray had direct coverage for selective MIRA investors and prospects.
Before joining Macquarie, Ray was a Managing Director and Global Co-Head of the Credit Suisse Private Fund Group. Ray was also a member of the Operating Committee for Alternative Assets at Credit Suisse. In 1994 Ray was a co-founder of the Private Funds Group at DLJ. He participated with his co-heads hiring and developing a placement team. The funds raised included domestic and international private equity funds, infrastructure funds, mezzanine funds, debt funds, secondary funds, and real estate funds. After 16 years with the Private Fund Group, Ray retired from Credit Suisse in July of 2010. During that time the Private Fund Group raised and closed 255 funds globally.
From 1983-1994, Ray was a Vice President of Merrill Lynch Capital Markets responsible for placing institutional private equity funds. Ray spent seven years with Merrill Lynch Economics, most recently as Executive Vice President and Head of Marketing. Merrill Lynch Economics was a forecasting, and advisory firm.
Raymond Cosman earned a B.S. degree in Finance from the University of Montana and is a native of the State of Montana.