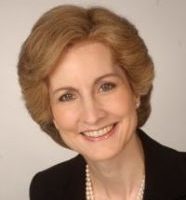 Stefanie Shelley
Brand, Marketing & PR/Corporate Communications Advisor (New York, NY)
Ms. Shelley has over 25 years of marketing and communications experience in the banking and financial services industries. She was formally Global Chief Marketing Officer and Head of PR/Corporate Communications at Broadridge Financial Solutions. Before joining Broadridge, Stefanie was Executive Vice President, Bank Marketing at Capital One Bank, where she leveraged a strong credit card brand to develop positioning for a new nationwide retail banking business. Earlier, she was Executive, Deposit Product Management & Marketing at Citibank, leading product management and marketing of a $100 billion retail deposit portfolio and delivering against aggressive targets to bring in multibillion dollars in deposit balances. Earlier in her career at JPMorgan Chase, Ms. Shelley held multiple roles including SVP, CMO & Service Delivery Executive in Small Business Financial Services. During part of her time at JPMorgan Chase, she managed small business marketing for the newly merged Chase and Bank One banks.
Ms. Shelley is currently an Independent Board Director of Mercer Advisors, a full-service wealth management firm with over $35 billion in AUM and also an Independent Board Director of small business loan provider Fora Financial. She is also an Advisor of Lovell Minnick Partners, a $3.5 billion AUM financial services focused private equity firm. Ms. Shelley formally held the position of Board Director and member of the Audit Committee of Green Bancorp, a NASDAQ-listed regional bank and was on the Advisory Council of Betterment, the largest independent online financial advisor.
Ms. Shelley has an MBA in Marketing & Strategic Management from the Wharton School at the University of Pennsylvania, and a BA in Economics from Colgate University.
As an Industry Advisor and specialist in brand, marketing and PR/corporate communications, Stefanie Shelley assists Star Mountain Capital and its CEO, Brett Hickey, with strategic advice to help the firm and its portfolio investments maximize value.