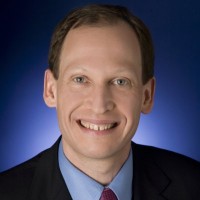 Stephen Fromm
Senior Advisor (New York NY)
Stephen Fromm has over 25 years of experience as an investment banker. He has focused since 1990 on the financial services sector and has worked closely with many U.S. and global insurance companies on a wide variety of M&A, financing and general strategic matters.
Mr. Fromm was most recently the Vice Chairman of TigerRisk Capital Markets & Advisory, a leading risk, capital and strategic advisor to the global insurance and reinsurance industries. Prior to TigerRisk, Mr. Fromm was Vice Chairman of the Financial Institutions Group and previously Head of Americas Insurance at Deutsche Bank. Prior to joining Deutsche Bank in 2009 Steve was at Citigroup as Head of North American Insurance. He also spent over ten years at Morgan Stanley in the Financial Institutions Group, including as Head of Insurance M&A. He began his Investment Banking career in the mid-80s at First Boston Corp in the M&A Group and was subsequently at Wasserstein Perella & Co.
Mr. Fromm was in the Fisher Program in Management & Technology at the University of Pennsylvania, where he received a BS in Electrical Engineering summa cum laude from the Moore School and a BS in Economics summa cum laude from the Wharton School. He received an MBA from Harvard Business School.