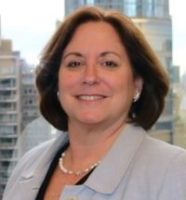 Susan Kilsby
Healthcare & Consumer Advisor (Sarasota, FL)
Susan S. Kilsby is an experienced corporate advisor and operator who currently serves and has previously served on the Board of Directors of some of the world's largest consumer and healthcare corporations. She is currently the Senior Independent Director and Remuneration Committee Chairman at Diageo. She is also a Non-Executive director of BHP and its Remuneration Committee Chairman, and of Fortune Brands Home and Security and of Unilever.
Mrs. Kilsby was until 2019 the Chairman of Shire, a global publicly traded pharmaceutical company with a market capitalization of approximately $45 billion and nearly 24,000 full-time employees prior to its sale to Takeda. She was also a non-executive director of Goldman Sachs International, BBA Aviation where she chaired the Remuneration Committee, Coca-Cola HBC AG, Keurig Green Mountain where she chaired the Audit Committee, and L'Occitane SA where she chaired the Remuneration Committee.
Mrs. Kilsby had a long and distinguished career at Credit Suisse where she worked with Star Mountain's Chairman, Brian Finn (former Co-President of Credit Suisse First Boston), including as Head of the Global Consumer Products Group and Chairman of Mergers & Acquisitions for Europe, the Middle East and Africa (EMEA) within the Investment Banking division. She also served as a Senior Advisor to the firm.
She has been recognized by both Forbes.com and Financial News as one of the Top Ten Women in Finance and recognized as a leader multiple times by Financial News. From 2010 to 2013 she was Chairman of the international region of C200, an organization composed of leading women in business globally, and was a founding member of the Competitor Diversity Forum in London. Mrs. Kilsby is a Senior Visiting Fellow of Cass Business School in London and Chairman of the M&A Research Centre at Cass. She is a member of Wellesley College's Business Leadership Council and serves on the Board of Advisors for the Gordon A Rich Foundation as well as the Advisory Board of the Diligent Institute.
Mrs. Kilsby holds a Doctor of Science (honoris causa) from The City University London, an M.B.A. from the Yale School of Management and a B.A. from Wellesley College.
In her role as a Healthcare and Consumer Industry Advisor to Star Mountain, Mrs. Kilsby provides knowledge and insights to assist the team with industry research & analysis and assists its consumer and healthcare portfolio companies in maximizing their value.