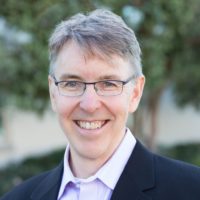 Tom Brust
Senior Advisor (Greenwich, CT)
Mr. Brust is a senior executive with 25+ years of operations, consulting and business development experience across a broad range of industries.  Mr. Brust has particularly deep experience in technology, innovation, strategy consulting, sales and business development.
From 2001 to 2014, Mr. Brust was a Partner at TowersWatson (now WillsTowersWatson) and Head of Business Development – Americas. Mr. Brust was also involved with building TowersWatson Investment, which provided investment consulting services to large Pension and Endowment/Foundation clients.
Most recently, Mr. Brust was a Vice President of Business Development at Prudential Financial leading several new market ventures and strategic alliances. He has also been an operations and business development leader in 4 start-ups and 2 high growth/venture backed companies including at SoFi.
At SoFi, a leading FinTech/Consumer Finance disruptor with $50+ billion in funded loans, Mr. Brust created and lead their first B2B Platform/Channel business.
Mr. Brust started his career in business as a strategy consultant at Ernst & Young and at IBM Consulting.
Mr. Brust started his career as a US Naval Officer on a Frigate chasing Soviet Submarines.  He was a Navy ROTC scholarship recipient and earned his BS in Mechanical Engineering from Rensselaer Polytechnic Institute (RPI).  Following active duty in the US Navy, Mr. Brust earned an MBA from Columbia Business School (while continuing Naval Reserve duty).  Mr. Brust currently mentors and coaches military veterans and active duty families.
As an aligned Senior Advisor, Mr. Brust assists Star Mountain Capital with deal origination and investor relationships, industry and other strategic insights to help Star Mountain and its portfolio investments maximize value.