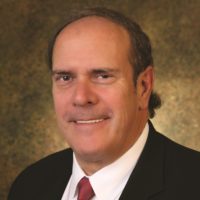 Tom Tull
Senior Advisor (Dallas, TX)
Tom Tull, CFA is a senior executive with 40+ years of investment experience in both private and public capital markets.
Mr. Tull was most recently the Chief Investment Officer at the Employees Retirement System of Texas (ERS) where he managed a ~$35 billion public pension plan that administers on behalf of employees and retirees of State of Texas agencies and higher education institutions.  While at ERS, Mr. Tull was involved with over 200 completed investment transactions totaling $13 billion encompassing private equity, private credit, private real estate, global credit, hedge funds and special situations. He served in this capacity since 2009 and was responsible for all aspects of public and private markets investments including managing a team of approximately 80 staff members.
A sought-after speaker at investment industry events, Mr. Tull's industry accolades include the CIO Industry Innovation award, Institutional Investor Public Funds CIO of the Year and AIF Institute Statewide Accredited Program Excellence award.
Prior to joining ERS, Mr. Tull was the Founding Partner of Gulfstream Global Investors, an international equity management firm sold in 2001 to German state-backed financial institution WestLB.
Previously Mr. Tull was a Director – Employee Benefit Fund Investments for The LTV Corporation and also served as President of Western Reserve Capital Management, Inc., the pension asset management subsidiary of The LTV Corporation. In this capacity, he was responsible for the investment of a $1.2 billion retirement trust.
Prior to joining LTV in February 1983, Mr. Tull served for seven years as Director – Pension Investments of The Cleveland-Cliffs Iron Company. He managed an in-house pension fund, introduced international investing and other diversification policies and performed a variety of corporate duties including corporate acquisitions.
During his career, Mr. Tull also served a three-year term as a member of the National Adjudicatory Council of the Financial Industry Regulatory Authority (FINRA).  FINRA is the largest independent regulator of securities firms doing business in the United States.
Mr. Tull, a Chartered Financial Analyst (CFA) charterholder, received a B.S. in Finance from The Ohio State University and an M.B.A. from Xavier University. He also is an Advisory Board Member of a variety of organizations such as The Dallas CFA Society, The Long Center Endowment and the National Institute of Public Finance Investments and Pensions Advisory Board.
Following his military service in both Korea and Vietnam with the U.S. Army, Mr. Tull's investment career began in 1971.
As an aligned Senior Advisor, Mr. Tull assists Star Mountain Capital with deal origination and investor relationships, industry and other strategic insights to help Star Mountain and its portfolio investments maximize value.