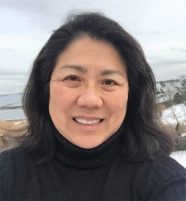 Anne Yang
Strategic Portfolio Partner & ESG Committee Chair
Anne Yang has over 20 years of asset management, investment banking and corporate finance experience including Managing Director in the Mergers & Acquisition group and member of the Executive Office at Goldman Sachs. She has extensive experience with Fortune 500 companies, private equity firms, investment advisors and high growth small and medium-sized businesses.
Ms. Yang's recent transaction and advisory experience includes representing Blackstone Group LP in its leveraged acquisition of AlliedBarton, a private placement of capital for the acquisition of failed banks from the FDIC and a number of assignments with major private equity firms, hedge funds and corporations.
In addition to her time at Goldman Sachs, Ms. Yang worked in the investment banking divisions of Bank of America and Citigroup; served as an Investment Analyst for Strong Capital Management in the management of a $4.5 billion public mutual fund investment portfolio; and, worked in the Merchant Banking Group of First Boston investing firm capital in leveraged buyouts.
Ms. Yang received both her B.S. and M.S. in Mechanical Engineering from MIT and her M.B.A. from the Wharton School, University of Pennsylvania.