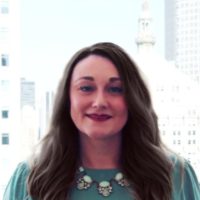 Christina Chiaino
Client Services & Business Development
Christina Chiaino has 15+ years of Executive Relationship & Office Administration experience with proficiency in managing C-Suite offices as well as assisting their teams and direct reports. Having held positions in banking / finance and sales fields, Christina is able to tailor her skills to meet the needs of her team and provide excellent customer service.
Prior to joining Star Mountain Capital in an Investor Relations and Office Management role, Ms. Chiaino was the Office Manager and Executive Assistant to the Northeast Zone Vice President and General Manager of Siemens Healthcare (Healthineers). During her tenure at Siemens, the Northeast Zone became the number one sales region in the country.  Ms. Chiaino was the sole administrative support for this region that encompassed an estimated total of 60+ employees from New York to Maine.  Before joining Siemens, Christina was the Executive Assistant to the Senior Vice President of the Premier Banking division at HSBC Bank.
Ms. Chiaino graduated from Iona College with a Bachelor of Arts in Mass Communications, concentration in Advertising and Marketing.