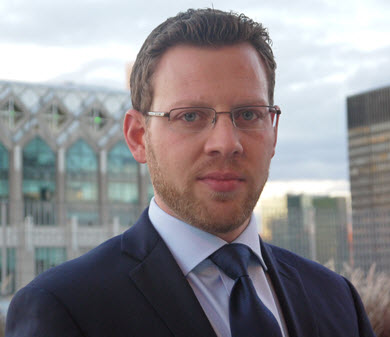 Christopher J. Gimbert
Chief Financial Officer
Christopher Gimbert has nearly 20 years of private equity/credit advisory, investment and operating experience. Mr. Gimbert is the CFO of Star Mountain Capital, a specialized asset management firm focused exclusively on the lower middle-market. Mr. Gimbert was previously Chief Operating Officer and a founding team member.
Prior to helping launch Star Mountain, Mr. Gimbert was the CEO of an interim CFO advisory business serving small businesses. Previous roles also included: (i) Merrill Lynch Alternative Investments, focused on private equity fund due diligence, (ii) KPMG M&A consulting, helping private equity funds and operating companies to finance acquisitions and integrate strategic investments, (iii) VP at Governing Dynamics Investments (growth equity & advisory to small businesses), and (iv) Contour Venture Partners, including investment in small business lending platform On Deck (NASDAQ: ONDK).
Mr. Gimbert holds an MBA from the NYU Stern School of Business, where he was an InSITE Fellow and Founder/Chairman of the NYU Venture Community. He also holds a BS in Business Administration from Washington University in St. Louis, where he won the annual business plan competition for a small business he subsequently launched.