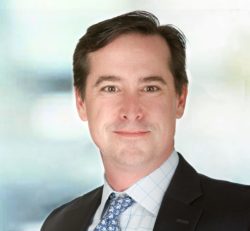 Crandall Deery
Managing Director
Mr. Deery is a senior investment professional with approximately 25 years of experience investing senior debt, junior debt and private equity as well as in financial analysis / accounting due diligence.  He has successfully completed over 50 transactions representing over $6 billion of invested capital and sat on the investment committees of multiple investment funds.
Mr. Deery has a broad range of investment experience having trained at and worked with some of the leading global private credit investment firms. Most recently he was approved and licensed by the U.S. Government Small Business Administration (SBA) managed Small Business Investment Company (SBIC) program where he was a Partner and Investment Committee member of an SBIC fund focused on providing strategic debt and equity capital to growing U.S.-based private businesses. Prior to that he was an Investment Committee Member for a Business Development Company (BDC) whose leadership included a former Partner & Chief Investment Officer of Credit Alternatives and former Head of Global Credit at Goldman Sachs Asset Management (GSAM).
Mr. Deery began his private credit investing career at GE Antares Capital (today a $50+ billion private credit manager owned by Canada's largest pension plan, CPPIB with ~$500 billion of assets).  Mr. Deery left with some colleagues from GE to develop a private lending business at Jeffries in partnership with MassMutual Insurance Company.
Mr. Deery's broad context of macro and micro experience includes equity research at Sanford C. Bernstein & Co., an investment research and institutional asset management company now part of the ~$700 billion AUM global asset management firm AllianceBernstein. He started his career in financial/accounting due diligence at PricewaterhouseCoopers (PwC) in the 1990s where he was promoted to a team lead.
Mr. Deery is a graduate of Vanderbilt University with a major in Economics and minor in Business Administration. He received an MBA from NYU's Stern School of Business with concentrations in Finance and Business Law where he was recognized as a Stern Scholar.