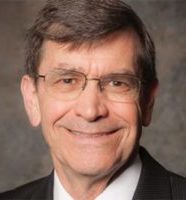 Harry E. Haskins
Managing Director
Harry Haskins is an Investment Committee member within Star Mountain Capital, LLC. For the past 15 years until the end of June 2013, Mr. Haskins was the Head Career Executive running the SBIC program at the U.S. Government's Small Business Administration (SBA) managing a team of approximately 85 people. He served on the Investment Committee of the SBIC program and was the Chairman of the Divisional Licensing Committee required to approve SBIC fund managers.
Mr. Haskins has reviewed over 600 SBIC fund management applications for capital, and managed a portfolio of over 300 SBIC funds representing approximately $18 billion of committed capital under management.
Prior to the SBA, Mr. Haskins held various positions at the U.S. Maritime Administration, his last role being the Associate Administrator for Business and Finance Development. During his time at the U.S. Maritime Administration he also headed up the workout/restructuring area for defaulted loans and was involved in repossessions, financial workouts, foreclosures on assets, bankruptcies, and asset sales both before and after foreclosure.
In 2013, Mr. Haskins was recognized by the Federal Government for demonstrating superior leadership and management excellence through a significant contribution to the nation that exemplifies efficient, effective and results-oriented government.
Mr. Haskins holds a Masters in Public Administration from Penn State University and a Bachelor of Science in Economics from The Wharton School at the University of Pennsylvania.