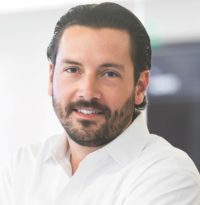 Jack Le Roy
Managing Director
Mr. Le Roy is a senior investment professional with approximately 20 years of experience investing senior debt, junior debt and private equity across a variety of industries with a particular specialization in software, including applications, infrastructure and cyber security, and technology-enabled businesses.  Prior to joining Star Mountain, Mr. Le Roy had successfully completed approximately 100 distinct investments representing ~$5 billion of invested capital.
Mr. Le Roy was most recently the Founding Partner and Head of Private Credit at Thoma Bravo Credit, a division of Thoma Bravo, a $100+ billion AUM leading global private equity investment firm which provides strategic capital to experienced management teams and growing software and technology companies.
At Thoma Bravo Credit, Mr. Le Roy served on the investment committee completing and overseeing approximately 50 transactions representing ~$3 billion of invested capital, primarily in software, technology, applications, infrastructure and cyber security businesses.
Previously Mr. Le Roy worked at $35+ billion AUM growth equity and credit investment firm Summit Partners as a Founding Member of the Summit Partners Credit Advisors business focused on private credit and minority equity investments to middle and lower-middle-market businesses.
Mr. Le Roy began his career at Guggenheim Partners, a global investment and advisory firm with more than $100 billion in AUM. At Guggenheim, Mr. Le Roy was part of the leveraged credit investing group where he led a team focused on consumer, technology and media industries.  In that role, he deployed several billion dollars across a broad spectrum of credit investments including investment grade securities, high yield, leveraged loans and private credit. Starting his career as an Analyst, he was promoted to Associate and then Vice President during his time at Guggenheim before spinning out with colleagues to launch Summit's private credit business.
Mr. Le Roy is a graduate of The University of Texas at Austin with a major in Finance and minor in Software Engineering where he was on the Dean's Honor Roll.