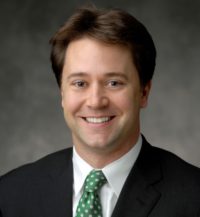 Jonathan P. Barnes
Managing Director
Jonathan Barnes has more than 20 years of private equity investing and investment banking experience, including at Morgan Stanley.
Mr. Barnes was a Partner at Halyard Capital, a U.S. lower middle-market private equity fund manager where he spent 15 years. Mr. Barnes helped lead Halyard's successful investment of over $600 million in the technology, business services, media and communications industries, backed by sophisticated institutional investors such as Goldman Sachs, Abbott Capital and the Bank of Montreal.
Mr. Barnes has a broad spectrum of private equity investing experience across technology-enabled services industries including Human Capital Management, Digital and Direct Marketing and IT/Cybersecurity Services. He has represented Halyard on the board of directors of numerous portfolio companies and has also actively worked with Halyard portfolio companies on negotiating and structuring finance solutions, advising on management changes and restructurings as well as helping find and integrate add-on acquisitions.
Prior to Halyard, Mr. Barnes was an Analyst at Aragon Global Management, a long/short public equities hedge fund affiliated with Tiger Management. Mr. Barnes began his career in Morgan Stanley's Media Corporate Finance Group and subsequently worked at Consolidated Press Holdings, a Sydney, Australia based private investment company.
Mr. Barnes received an MBA with honors from Columbia Business School and an AB (cum laude) from Harvard University where he played JV lacrosse, among other activities.