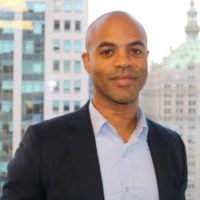 Renald Durand, CPA, CA, CFA, CAIA
Director of Finance
Renald "Ray" Durand has more than 15 years of experience in finance, accounting and alternative investment fund administration. At Star Mountain, Mr. Durand is part of the senior finance and operations team that oversees financial reporting and treasury management for all of Star Mountain's investment vehicles.
Mr. Durand was most recently a Vice President at JPMorgan Chase in the private equity fund services division in New York where he managed a team of 12 staff and was an active participant in hosting Diversity, Equity & Inclusion (DEI) awareness events. Prior to JPMorgan Chase, Mr. Durand was a Vice President at global fund administration firm Maples Group in the Cayman Islands and in Hong Kong. This followed roles as Senior Fund Accountant at Credit Suisse and Account Manager at Global Captive Management, also in the Cayman Islands.
Mr. Durand started his career as an auditor at RSM Richter Chamberland and then as a Senior Auditor at Ernst & Young.
Mr. Durand is a graduate of HEC Montreal with a degree in Business Administration. In addition to his Chartered Accountant (CA) and Chartered Professional Accountant (CPA) designations, Mr. Durand also holds the Chartered Financial Analyst (CFA) as well as the Chartered Alternative Investment Analyst (CAIA) designations.