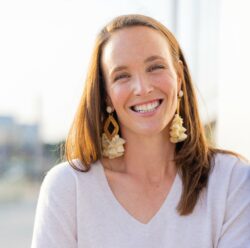 Susan Starr
Director of Talent & Human Resources
Susan Starr is a senior talent management and human resources professional with approximately 15 years of experience.
She is a graduate from Yale University where she was a starting team member of their soccer team and Ivy League champion.
Ms. Starr has extensive recruiting experience having assisted in hiring over 100 employees for leading investment and insurance companies through both on-campus and lateral hiring strategies.
Ms. Starr was most recently Talent Acquisition Lead at Five Rings, a proprietary quantitative trading firm that leverages sophisticated mathematical models and advanced technology to generate investment strategies. In this role, she focused on senior and junior recruiting including developing and managing a campus recruiting strategy.
Prior to Five Rings, Ms. Starr was Campus Recruiting Lead at PURE Insurance, a member owned insurance carrier that Tokio Marine Group acquired in 2019 for $3.1 billion. She analyzed sourcing tools and recruiting processes, implemented usage of marketing campaigns via digital platforms, assessed compensation packages, and created a formal on-boarding program and retention strategy.
Ms. Starr started her career as an Assistant Soccer Coach at Fairfield University where she ran all operations of the Division One college soccer program. She later joined Chelsea Piers Connecticut as Director of Partnerships & Sponsorships where she oversaw all corporate partnerships/sponsorships and identified strategic initiatives to provide incremental revenue with existing and new business relationships. She was also a Head Coach for the Connecticut Soccer / Football club.
Ms. Starr is a graduate of Yale University where she was a member of the Women's Soccer Team and received the Mellon Forum Grant for Senior Research in Gujarat, India. She received an MBA from Fairfield University.