What is a BDC?
Business Development Companies (BDCs) are a type of closed-end investment company that pools investor capital to make investments. Created by Congress in 1980, BDCs were established to assist small to medium-sized U.S. businesses with their growth capital needs during their initial stages of development.
Star Mountain Lower Middle-Market Capital Corp. ("Star Mountain BDC") Overview & Objective
Star Mountain BDC, a privately offered BDC, has been established by Star Mountain Fund Management, LLC, the external advisor, to provide accredited investors with access to a diversified portfolio composed primarily of privately negotiated loans with potential equity upside in U.S. small and medium-sized businesses. Star Mountain strives to invest primarily in recession-resilient businesses generally with annual revenues greater than $15 million and earnings before interest, taxes, depreciation and amortization ("EBITDA") of less than $50 million. Generally, these businesses are owner-operated with an average 20+ year operating history.
Star Mountain Lower Middle-Market Capital Corp. Terms
Investors must be at minimum accredited.
Low minimum initial investment size of $100,000.
Potential quarterly liquidity. 1
Continuously offered private vehicle.
Star Mountain Lower Middle-Market Capital Corp. Tax Benefits to Investors
A BDC is a corporation for U.S. federal income tax purposes but pays no entity level tax (by complying with Subchapter M of the Internal Revenue Code (IRC)).
1099-DIV tax forms for simplicity and expediency versus K-1 reporting.
IRA eligible for tax deferred wealth compounding.
Tax-exempt investors will generally not have Unrelated Business Taxable Income (UBTI) from investments in BDCs.
Non-U.S. investors generally will not recognize Effectively Connected Income (ECI) from investments in BDCs, including private BDCs originating debt.
Why Invest with Star Mountain Capital?
Firm & Team

Experienced Management Team

Star Mountain Capital's 75+ team members, including 35+ Senior Advisors and Operating Partners, have extensive knowledge and underwriting capabilities with decades of direct investment experience.

Demonstrated Track Record

Complementary investment strategies that provide data-driven insights which Star Mountain believes further adds to its historical performance and portfolio construction capabilities.

 Origination

Team located across 20+ locations nationwide.
Leveraging Star Mountain Capital's comprehensive platform, capital base and co-investing alongside Star Mountain Capital's other funds.

Underwriting

The U.S. lower middle-market is large and highly fragmented, with positive thematic trends that create strategic opportunities.
Generally low volatility and low correlation to public market indices.
Seek capital protection through defensive structures with affirmative, negative and financial maintenance covenants.
Focus on secured loans with equity upside.

Portfolio & Risk Management

Target diversification of assets by vintage, industry and geography through direct originations and acquisitions of loan portfolios.
All investments have certain risks associated until then. Potential investors must review the Star Mountain BDC's Confidential Private Placement Memorandum prior to completing a Subscription Agreement.
For additional information regarding Star Mountain Business Development Corporation, please contact Investors@StarMountainCapital.com.
1) The Star Mountain BDC intends to commence quarterly tender offers beginning with the quarter ending September 30, 2022 subject to market conditions.
General Disclosures
This Summary does not constitute an offer to sell or a solicitation of an offer to purchase interests in any fund, note, separately managed account or other product managed by SMFM (each, a "Product"). Any such offer or solicitation shall only be made pursuant to the final offering documents of such Product (the "Product Offering Documentation"), which should be read carefully prior to investment in such Product for a description of the merits and risks of investment in such Product. Any decision to invest in a Product should be made after reviewing the relevant Product Offering Documentation, conducting such investigations as the investor deems necessary and consulting the investor's own financial, legal, accounting and tax advisors in order to make an independent determination of the suitability and consequences of an investment in such Product. Neither SMFM nor any of its affiliates makes any representation or warranty, express or implied, as to the accuracy or completeness of the information contained herein and nothing contained herein should be relied upon as a promise or representation as to past or future performance of any Product or any other entity. Information contained in this Summary does not purport to be complete, nor does SMFM undertake any duty to update the information set forth herein.
Past results are not necessarily indicative of future results and no representation is made that results similar to those shown can be achieved. An investment in a Product may lose value. Investment results will fluctuate.
This Summary contains certain forward-looking statements, including those relating to future financial expectations, which may be identified by the use of such words as "believe," "expect," "anticipate," "should," "planned," "estimated," "potential," "outlook," "forecast," "plan" and other similar terms. Such statements are subject to various risks and uncertainties, including, without limitation, general and local economic conditions, changing levels of competition within certain industries and markets, changes in interest rates, changes in legislation or regulation, and other economic, competitive, governmental, regulatory and technological factors, any or all of which could cause actual results to differ materially from projected results.
Investors should consider the investment objectives, risks, and charges and expenses of the investment company carefully before investing. The prospectus contains this and other information about the investment company. A copy of the prospectus is available within the Star Mountain Lower-Middle Market Capital Corp. dataroom of which access is available upon request. The prospectus should be read carefully before investing. Star Mountain Lower Middle-Market Capital Corp. ("Star Mountain BDC") is not available to members of the public and no offering is being made or should be inferred.
Star Mountain BDC Board of Directors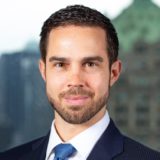 Chief Executive Officer & Chairman of the Board

~20 years of U.S. LMM private equity, private credit and secondary fund investment experience
Salomon Smith Barney / Citigroup FIG Investment Banker, analyzing & advising on buying & selling $18bn of assets / finance companies
Global board of Harvard Alumni Entrepreneurs and YPO member
Independent Directors
Biographies
Brett A. Hickey
Chief Executive Officer & Chairman of the Board
Mr. Hickey has over 20 years of private investing and investment banking experience with over 15 years spent directly in the U.S. lower middle-market.
Previously, Mr. Hickey worked as an Investment Banker at Citigroup Global Markets in New York City (formerly known as Salomon Smith Barney) where he worked with global investment managers and financial institutions, helping them evaluate strategic and portfolio investments. In that role he worked on over $24 billion in completed debt and equity transactions as well as mergers and acquisitions.
He graduated with Distinction from McGill University in Montreal, Canada with a Bachelor of Commerce degree majoring in Finance and also completing a concentration in Accounting. He is an alumnus of Harvard Business School's Owner, President / Manager executive training and management program.
Mr. Hickey is a former Canadian national gold medalist and North American medalist in speed skating.
He previously served on the Board of Governors of the Small Business Investor Alliance (SBIA) and Young Presidents' Organization (YPO) NYC Chapter, and is currently on the boards of the Harvard Alumni Entrepreneurs, Help for Children and the YMCA of Greenwich.
He is also the Founder & Chairman of the Star Mountain Charitable Foundation, a 501(c)(3) focused on economic development, health & wellness and job creation in America. Mr. Hickey is married with two children.
He has completed numerous other business programs including Building Your Business Through Transformational Leadership & Innovation at the Innovatrium on the University of Michigan's campus in Ann Arbor, Michigan and is a frequent guest lecturer on industry panels and at academic institutions.
Stephen B. Paras
Managing Director & Director
Mr. Paras is a senior leveraged finance and investment banking professional who joined Star Mountain Capital in 2017 and benefits from over 30 years of experience including being the Head of U.S. and European leveraged loan capital markets divisions for Merrill Lynch and Bank of America Merrill Lynch (BAML), respectively. Mr. Paras structured, underwrote, and distributed over $50 billion in event-driven financings across several cycles and a variety of industries.
He was Managing Director and Head of U.S. Leveraged Loan Capital Markets at Merrill Lynch in New York and Managing Director and Head of Europe, Middle East and Africa (EMEA) Leveraged Loan Capital Markets at BAML in London.
Mr. Paras was a senior member of Merrill Lynch's and BAML's Leveraged Finance Commitment Committee responsible for leveraged loan underwriting and principal commitments of leveraged finance capital. Mr. Paras was a member of Merrill Lynch's Mezzanine Investment Committee responsible for reviewing investment decisions and managing portfolio risk of a Merrill Lynch-sponsored Mezzanine Debt Fund. In addition, Mr. Paras was a member of Merrill Lynch's Managing Director Nomination Committee and Merrill Lynch's Leveraged Finance Operating Committee.
Prior to his distinguished 16-year career at BAML and predecessor firm Merrill Lynch, Mr. Paras spent six years at Chemical Bank (predecessor bank to JP Morgan Chase) where he was a Vice President and core member of the firm's leveraged buyout and syndicated finance groups.
Mr. Paras began his banking career at Chase Manhattan Bank and Citibank. He holds an MBA in Finance from University of Rochester, a BA in Economics from Hobart College, and is a CFA Charterholder.
David S. Kimmel
Independent Director & Chairman of Nomination & Corporate Governance Committee
Mr. Kimmel is a Managing Partner and Founder of Summit Capital, a merchant banking boutique, where he advises and invests in a range of financial services and technology clients. He was previously CEO of CyberRiskPartners, a cyber risk analytics and solutions company, and was a frequent speaker on cyber risk at national industry conferences and senior executive off-sites. Mr. Kimmel has been named to public and private company boards in a variety of sectors, including reinsurance, life insurance and annuities, cyber risk, fintech, and insurtech.
Previously, Mr. Kimmel was an investment banker for more than two decades in the US and UK. He primarily advised insurance and other financial services clients regarding mergers and acquisitions as well as public and private capital raising while working at JPMorgan, Deutsche Bank, and Kidder, Peabody. Mr. Kimmel led the industry practices at JPMorgan and Deutsche Bank and served on the Investment Banking Management Committees at both firms and on JPMorgan's Fairness Opinion Committee. Over the course of his career, he has advised on billions in M&A transactions and financings for industry leaders in insurance.
Jeffrey S. Rogers
Independent Director & Chairman of the Independent Directors Committee
Mr. Rogers is the President and Chief Executive Officer of LiftForward, Inc., which provides organizations with payment solutions that power subscription services, membership programs and Hardware as a Service such as the Microsoft Surface Membership.
Prior to joining LiftForward, Mr. Rogers was the President and Chief Operating Officer of Integra Realty Resources, Inc., which is the largest commercial real estate valuation firm in the United States. Integra's customers include the United States' largest REITs, pension funds, and financial institutions. Additionally, Mr. Rogers held other operating positions and worked on Wall Street as an investment banker. Mr. Rogers previously served as Audit Committee Chairman of the Young Presidents' Organization.
O. James Sterling
Independent Director & Chairman of the Audit Committee
Mr. Sterling is the Chief Financial Officer of RenalytixAI (NASDAQ: RNLX), a public biotechnology company which develops artificial intelligence-enabled solutions for kidney disease. Since May 2015, he has also served as a Managing Partner of Renwick Capital, LLC, an investment banking advisory firm which works closely with management and company owners to build value prior to a transaction.
Prior to RenalytixAI, Mr. Sterling served as Managing Director in three investment banking firms, San Francisco Sentry Securities, Brock Capital Group, LLC, and Aleutian Capital Group, where he worked on successful capital markets transactions for companies in healthcare, aviation & aerospace, technology, manufacturing, and technology.
Before working in investment banking, Mr. Sterling was a Management Consultant at Booz & Co. (formerly Booz Allen Hamilton), where he managed projects in business strategy and operations improvement for Fortune 500 clients across a range of service and manufacturing industries including aviation and aerospace, automotive manufacturing, and government services.
For additional information regarding Star Mountain Business Development Corporation, please contact Investors@StarMountainCapital.com.